Two Unique Stories of Salvation (from right here at From The Heart!)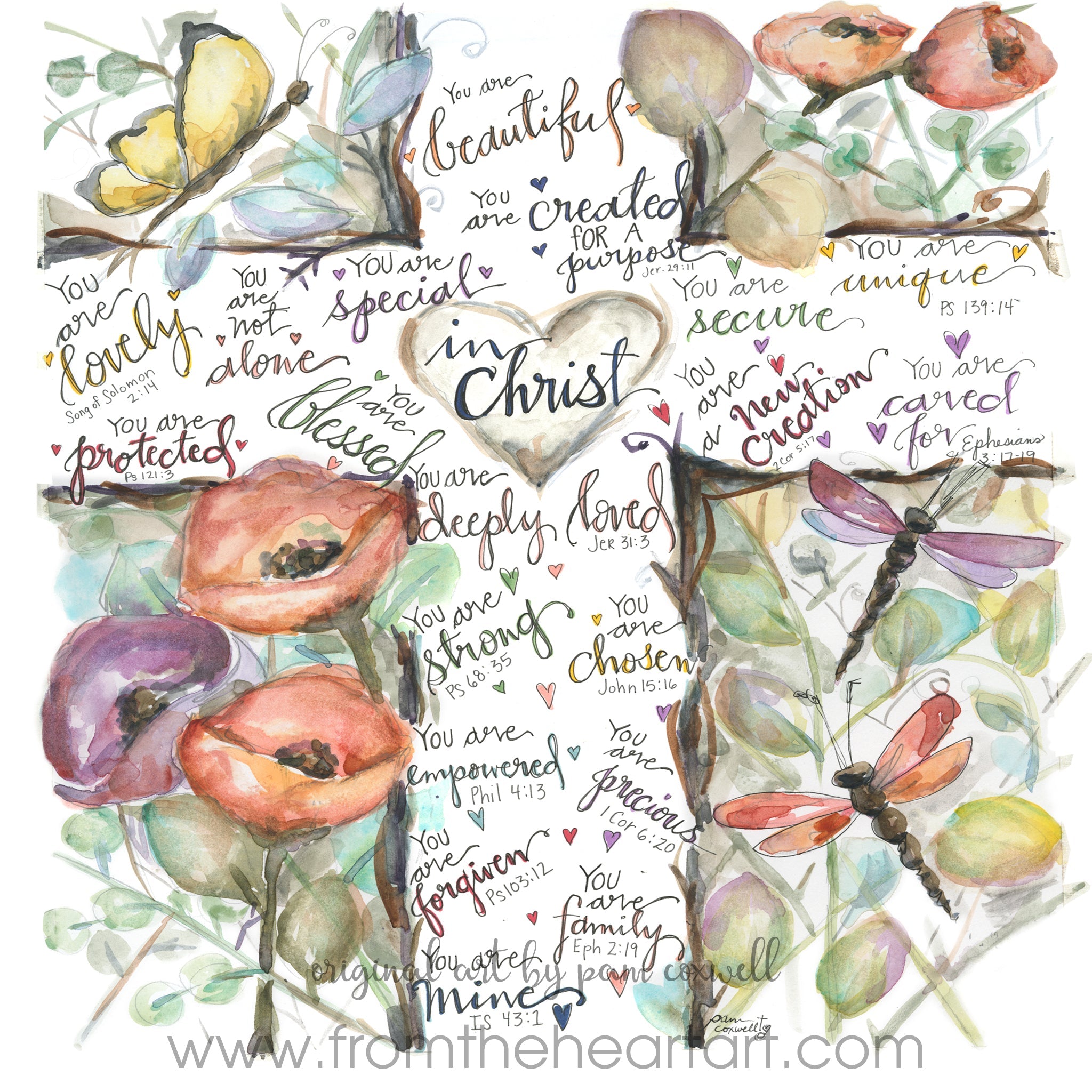 In a previous blog, you were able to meet our amazing From the Heart Art Team (you can read that blog here, titled "Do You Make All Of This!?"). This week, being Holy Week, we wanted to share something a little more personal. A couple of our team members were willing and gracious enough to share their own salvation stories with you. 
Every Christian goes on their own spiritual journey and has their own unique story about when, where, why & how they asked God into their heart. These are just a few of the many, miraculous salvation stories that we have and if you feel compelled to share your salvation story with us, we would LOVE to hear it! 
"That if you confess with your mouth, "Jesus is Lord," and believe in your heart that God raised him from the dead, you will be saved. For it is with your heart that you believe and are justified, and it is with your mouth that you confess and are saved." | Romans 10:9-10
 "I'm one of those people who church was always a part of my growing up. I can't say when I asked God into my heart, I just know that He has always been there. I've always prayed and tithed, but it wasn't until my husband passed away 18 years ago that I learned what God's love is all about. He is my Protector, Provider and my Hope. I could share numerous stories of how God has been faithful, loving, forgiving and is full of grace. I wish everyone knew just how special they are to God. Isaiah 41:10."        - Adrain
"I was saved as a very young girl like most people. And as we all know... life happened, temptations happened and sin happened. My world got darker and darker. I tried to fill this growing hole inside of me with men, relationships, activities, drugs and alcohol. All the while, I was trying to do the right things and stay focused on God. But I soon found myself in such strong bondage that I never thought I could get out of it. But God. September 2020 I got down on my knees and asked God for help. And I received it in abundance. The very first Sunday of January 2021, I was able to get water baptized at my home church, and I have never felt His Spirit stronger than I did in that moment! I felt cleansed & free! I'm not perfect, but His love for me is perfect. I just want to be the best version of myself, the person He created me to be!"    - Evie
I pray that you know how much God loves you. The way God speaks positive and encouraging affirmations over His children throughout His Word shows His unconditional love for us. The In Christ Floral Cross is an original design that shows just a handful of the truth-filled affirmations God speaks over us. 
We send out monthly refills of Truth and encouragement as reminders of God's love for us. God wants us to be "sowers" of His Seeds of Truth. Our Lemonade Reminders monthly subscription boxes are great for these purposes! Keep some Truth for yourself (a product or two) and share the seeds of encouragement with others (the other products, designed to be shared).  You never know what's going on behind the scenes in another person's life or what impact a small Seed of Truth might have in their life!  We plant the seeds....we water seeds, but He produces the harvest. 
We pray that the products we make will be used to encourage His children, further His Kingdom and bring Him glory!
Blessings, today and always - Pam 
---