Free Resources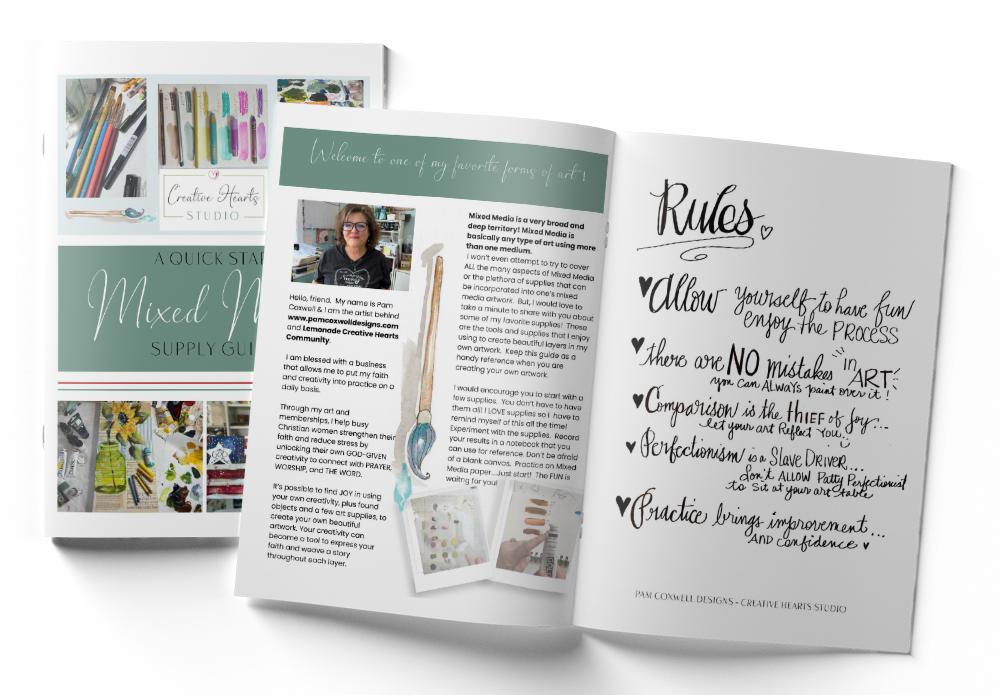 Quick Start Mixed Media Supply Guide
If you've ever been curious about Mixed Media art, but not sure where to start, the Quick Start Mixed Media Supply Guide is a great first-step resource to understanding the tools and techniques used to get started creating Mixed Media projects!
Sign Up Now!
Bible Journaling Quick Start Guide
Learn to use your creativity as a tool for prayer, worship, and scripture memory to strengthen your faith journey and reduce stress.
Sign Up Now!