"I want to decorate my home with something beautiful I've made, but don't know where to start."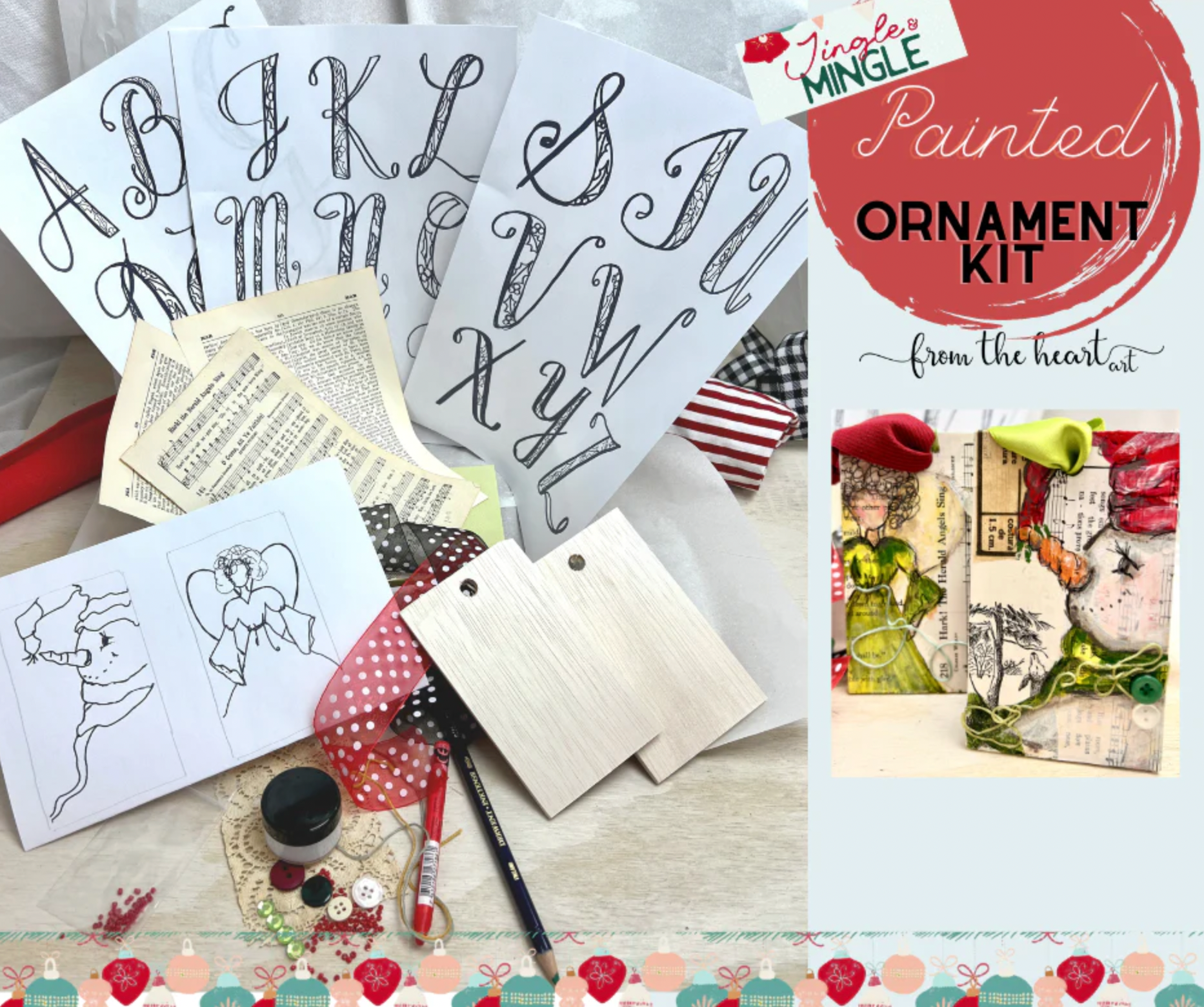 Have you ever wanted to learn a new way to use your creativity to make beautiful decorative pieces for your home?
Have you ever wished you could take common house hold objects and turn them into something wonderful?
Have you ever heard of Mixed Media?


I've been painting and selling my artwork for over 24 years.  I sell my original paintings and also a large variety of products we've made using my artwork. We have shops across the U.S. carrying products that we've made with my artwork.  I've also licensed some of my designs to manufacturers for Kirklands and Hobby Lobby stores. 
Throughout these 24 years, God has used my creativity as a tool to help me process the things happening in my life and as a tool to express my faith.  HE can do the same for you!  I would love to show you some of the techniques I've learned along my journey.  I find so much joy in exploring how to give new life and purpose to things like pages from discarded books and other bits and pieces of what might look like trash.  
I have a new Mini-workshop I would love for you to try out just in time for Christmas!! Have you ever created your own Christmas ornament? Click here to check it out!!  
You can get a taste of what Mixed Media is all about in this Mini- Workshop as part of the Jingle & Mingle craft event! See the photo below of what I will teach you to create! 
How can the Mixed Media Painting of the Month Club ( and most of my Workshops! ) help you?!
I will share how I've learned to use layers and color to give life and dimension to my paintings. I would love to introduce you to the joy of using your God given creativity plus found objects to create beautiful art. I think you might even begin seeing the world in a brand new way! Once you get started you will see how it helps strengthen & feed your Creativity.  You will begin eyeing containers, paper, other bits and pieces normally tossed in the trash, thinking of all the things you might create with them!
Mixed Media is my favorite creative technique! I can show you how we can take old objects that some folks might have discarded at a thrift store, and give them new life and purpose by adding some basic art supplies combined with our own God given creativity and make a beautiful piece of art for your own home or to give to a friend.
Problems we can solve by joining the Mixed Media Painting of the Month Club: 
I want to make beautiful art
I Want to decorate my home with something beautiful I've made, but don't know where to start
I have a lot of old books and wish I could find a use for them
I want to save money this year on gift giving and would love to be able to make beautiful gifts
 I Would love to know how to paint, but struggle to know what colors to use
I admire the creative projects other people do and wish I was creative
I've been painting but would really like to improve my technique
I've never heard of Mixed Media before, and it sounds interesting. 
Here are some of the goals I want to accomplish with the Mixed Media Club & various Workshops:
- I will guide you in using your own God-given creativity to make beautiful art.  Yes!  You are creative, you just might need a little help uncovering it or learning how to use it
-Did you know your artwork can tell a story?  I will show you how to take  simple things like old book pages, scrapbook paper, old sewing patterns, maps, bits of string & yarn, buttons & beads and other objects and use them in your artwork to help tell your story... Maybe it's a story you will share with the people admiring art, but it is possibly just a story that only your heart knows is hidden beneath the layers.
- I've been painting for over 30 years, I would love to share with you some of the tips and techniques that I've learned along the way.  We will talk about paint brushes, how to choose a color palette, how to use mediums to add dimension to your art.
If you are interested in receiving more information about how YOU can join Mixed Media Painting of the Month Club Click here!
---