It's January and a new season of letting go… We are moving…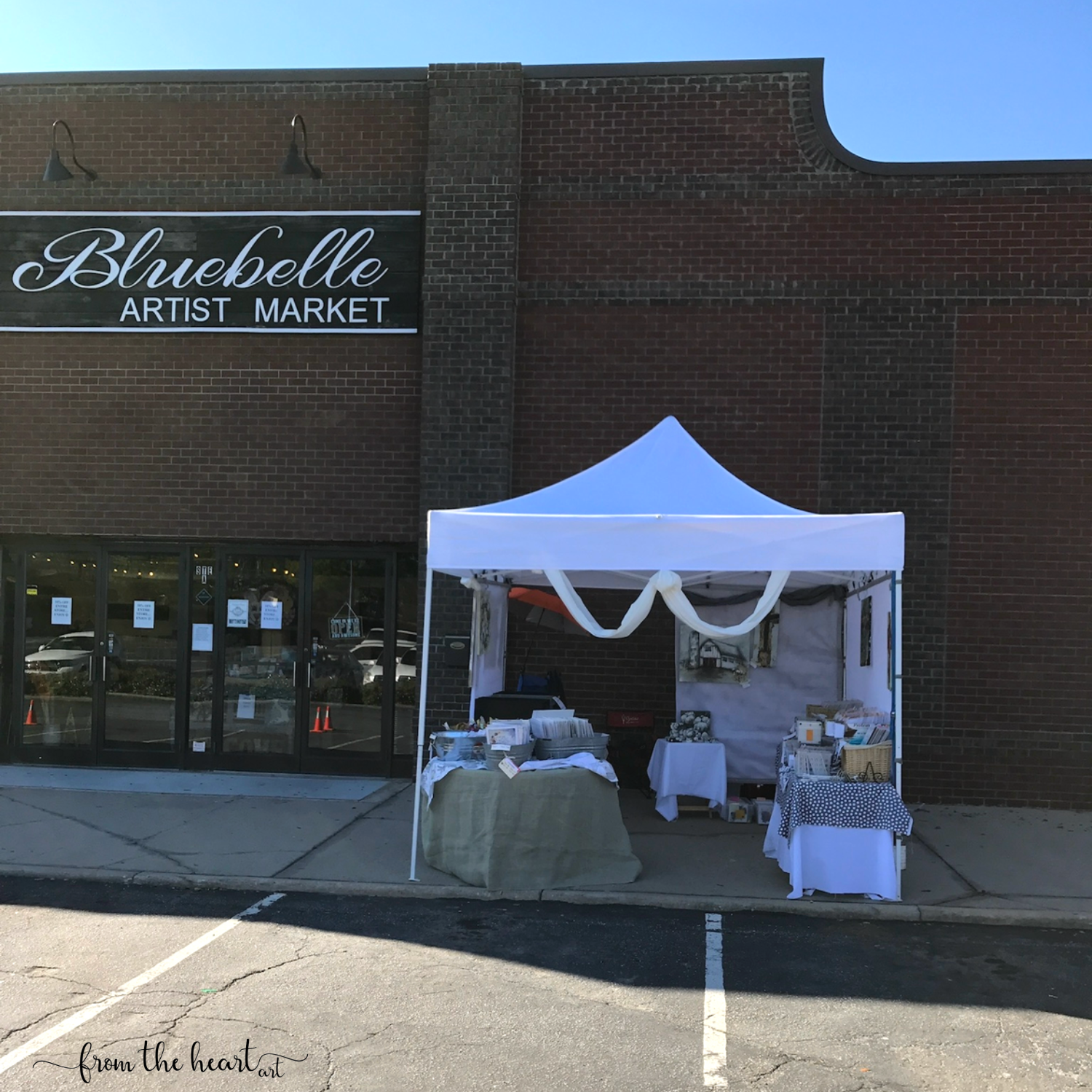 What an incredible adventure and blessing the past six years have been! In January of 2017, I followed my hunch and took a chance on a new artist market that had recently opened in Columbus, Georgia called Bluebelle. I can remember being so impressed by the vision Molly, the original owner, had for this new store. So I immediately rented a little 8 x 4 foot space, as a new little home for From The Heart products.
I'm so thankful for the patient man I call my husband! We did so well that we quickly moved to a larger space, then moved again, before finally landing in our current large space in the front of the store!


Throughout the six years at Bluebelle we have been able to service hundreds of our local friends and customers, and also gain many new followers from across the country that found us while shopping at this local mercantile!  
I'm so thankful for Carla and the Bluebelle staff for all they do to make Bluebelle a wonderful place to shop! It has been such a blessing to me and From the Heart Art.
So why move?
It was definitely a hard decision to make! It has taken me a year to get to the point where I could actually pull the trigger and say we are going to close our space. Bluebelle has a special place in my heart!   
Since 2020, it feels like our business has been in a constant state of re-assessing, re-adjusting, and pivoting; and then repeating the process all over again. Constantly looking for ways to streamline, downsize, and be more efficient has become a daily necessity in order to continue to serve our customers. All while trying to stay ahead of the rising costs of our supplies so that we can continue to pay our amazing team and have a profit. In all honesty, some days it's mind-boggling and very overwhelming. It has become a vehicle to drive me to the foot of the cross and desperately dependant on the Lord for guidance for each decision… which is a good thing!   
Since it has become harder and harder for us to keep up with our retail spaces we made the decision to close the space at the Auburn Mall, and will be closing our space at Bluebelle at the end of January 2023. We are holding a LARGE "Moving Sale" at the Bluebelle store through the end of January! I invite you to go visit our space and take advantage of 55% off the majority of products in our space! It will be worth the drive!
I am excited to let you know that Bluebelle is planning to partner with us to continue offering a small selection of our products in their store. I would love to have a retail partner in the  Opelika/Auburn area to give our local friends a place to shop. Until then, if you are local to the Opelika/Auburn area, please order online because you can always choose "local pickup" if you are within driving distance of our warehouse.
Change can be hard! Even a "good" change can feel hard because of the uncertainty of what's ahead. I have a peace in the midst of the uncertainty. A peace that the world does not give. I can sense the Lord redirecting my attention and burning it deeper into my heart to continue moving in the direction of teaching women how to use their creativity to strengthen their faith, to tell their story and as a form of stress relief. Pray for me to hear clearly and to have the courage to obey each step!
I appreciate you more than words could ever express! Many blessings to you!
---
3 comments
---
---