How 1 Peter 5:7 Helped One of Our Friends Through a Difficult Time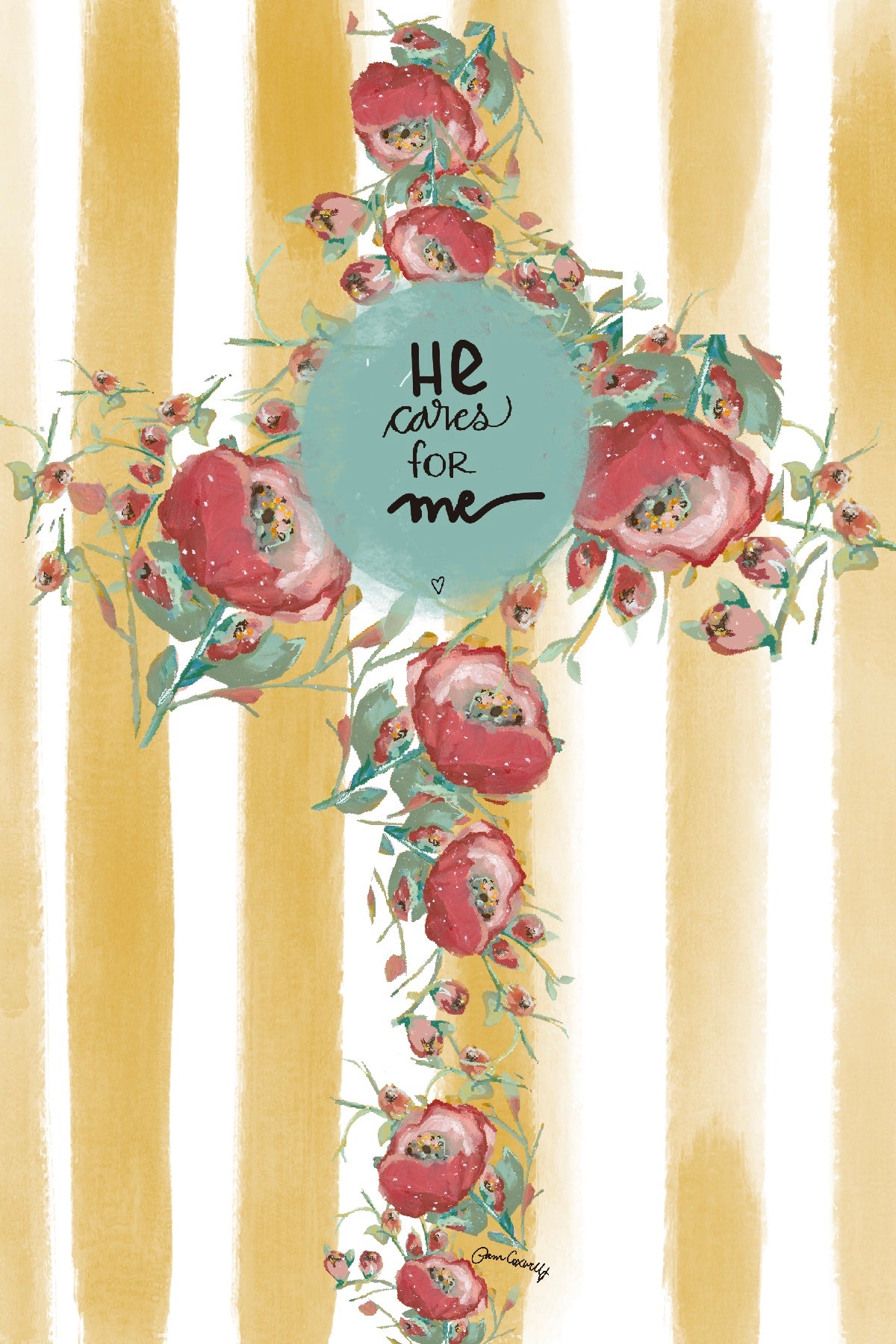 One of my favorite things about this ministry (that I also get to call my job!) is hearing customer testimonials, and testimonials in general about the products I make.
One of our friends (and long-time customers), Monica, shared part of her testimony with us. Since we knew our focus this week would be on 1 Peter 5:7, we asked if we could feature it in our blog.
"In February 2020 I lost my husband very unexpectedly from a heart attack. We had been married 26 years and together over 30 years. We have two wonderful sons, our oldest is married and had just had our first grandson in December 2019 and our youngest was graduating high school in May 2020. We had a great life, full of fun and adventure and looking forward to the future. But God had other plans. I have learned through my faith that I must trust Him and cast all of my cares upon Him. See I believe there is a reason for every season in this thing called life, we just have to trust in Him. I have leaned heavily on His word and Him throughout this entire journey and will continue to lean on Him. He will carry me and keep me strong. Since the time I lost my husband I have carried this verse with me 1 Peter 5:7 (NIV) 'Humble yourselves, therefore, under God's mighty hand, that he may lift you up in due time. CAST ALL YOUR ANXIETY ON HIM BECAUSE HE CARES FOR YOU.'"
I love this verse so much that it became our focus verse for one of our Lemonade Reminders Encouragement Kits back in May 2021. 
I even wrote a blog on the Story Behind the "Cast Your Cares" design. Here is an excerpt from that blog post:
When reading the verse 1 Peter 5:7, can you visualize your net filled with ALL your anxieties, ALL your worries and ALL your concerns?
Then imagine yourself picking up the net of "your cares" and casting it, once and for all, on Him. The net alone is heavy, isn't it? Then when you add all those cares, it will be even heavier. This visual helps me understand why it is often so difficult for me to "cast my cares on Him".
It's certainly not an excuse to not take the step, but it's a reminder to show myself some grace and it's also a reminder to ask for help! 
Jesus is right there beside me.
Guess what? Jesus is right there beside me. He's ready to help me pick up my net and He will even help me cast it!
You can read the full blog post here.
PS - Guess what!? Our red "Cast Your Cares" shirts are on sale this week for $20! (Regular price, $24!) Get yours now while supplies last! Click on the image above! 
---
2 comments
---
---