DIY: FREE Bible Lettering Traceables to Grow in God's Word this Christmas Season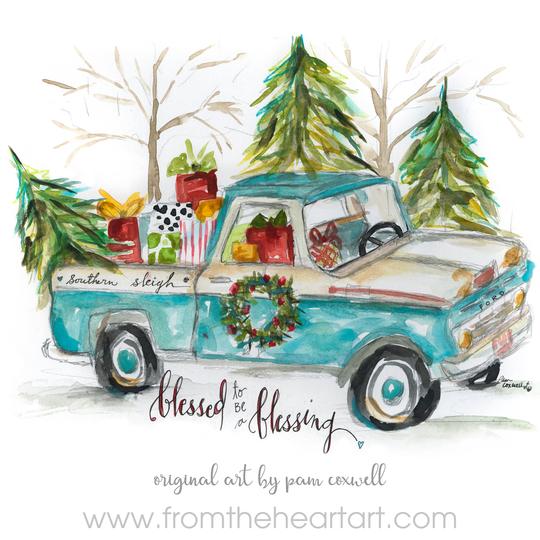 DIY
FREE Bible Lettering Traceables to Grow in God's Word this Christmas Season
Welcome to the From the Heart Art Blog, where I share weekly inspiration to encourage & uplift you on your faith journey!

From stories behind the art I create to behind-the-scenes looks into the creation process to DIY tutorials and more... I post a new blog post every single Wednesday to share, uplift, & encourage you on your journey! Welcome to the blog & I can't wait to connect with you through this new blog space every single week. If you want to know when new blog posts go live, make sure to join our exclusive email newsletter community! 
**We just OPENED EARLY BIRD ENROLLMENT!  
We would love to have you join our Bible Journaling Community!**
Christmas Season is Here
Whether it snuck in like a thief in the night or came crashing in like ocean waves, the Christmas Season is upon us!  
For many, it brings a wide variety of emotions:
Excitement about the fun activities planned.
Stress caused by all the preparations needed for the fun activities planned.
Joy to be reunited with family members.
Anxiety from all the complicated family relationships.
Love for all the Christmas decorations, special food, songs and movies.
Grief triggered by the memories of the loved ones no longer here to share Christmas.
...Contentment, Disappointment, Hustle and Bustle, Exhaustion, Thrilling, Lonely...
Finding Joy in HIS Presence (Even Amidst the Craziness)
Personally, I am all of the above! Because of the nature of my business, I am working right up until Christmas. Then I fall into an exhausted heap and finally feel every ache and pain that the busyness has pushed back, only to head straight into back to back family gatherings. 
Honestly, it is not pleasant. But then it happens, I pull away and am flooded with comfort, refreshment, restoration, and I'm rejuvenated by His presence!  

How to Pull Away to Focus on God
So, whether you are in a roller coaster ride of emotions...
or in a great place and finding joy in every part of this season...
or stuck in a very painful grief-filled place...
I would love to encourage you to find some time to pull away… Pull away from the festivities, the emotions, the grief and focus on God.  
Remind Yourself Who HE is This Holiday Seasons
Remind yourself who HE is. Slowly write His names on a piece of paper.
Allow The Great Physician to comfort those dark painful places of your heart.  
Invite the Prince of Peace in. HE will speak peace to the tidal waves of emotions that threaten to drown you.  
Sit with His Word and allow it to renew your racing mind. Write His word over and over.
Soak in the great love HE has for you.  Allow it to absorb into the fibers of your being. 
This is how I find the True Joy of Christmas!  
Let's unwrap these precious gifts of His presence!
I'm including a gift for you! Downloadable and Printable Traceables. 
You can trace over the words I have written, then practice writing them yourself. The repetition of writing His Word will help it soak into your heart and mind!  You can use crayons, markers or colored pencils to color in the art work.  
--->CLICK HERE TO DOWNLOAD CHRISTMAS TRACEABLE #1!
--->CLICK HERE TO DOWNLOAD CHRISTMAS TRACEABLE #2!
I hope you enjoy using them!  Many blessings to you during this precious time of year and fresh new mercies as you enter the new year.
Sincerely, 
Pam Coxwell | From the Heart Art
**We just OPENED EARLY BIRD ENROLLMENT!  We would love to have you join our Bible Journaling Community!** Click here to learn more
---
2 comments
---
---