Christmas, the Season of Waiting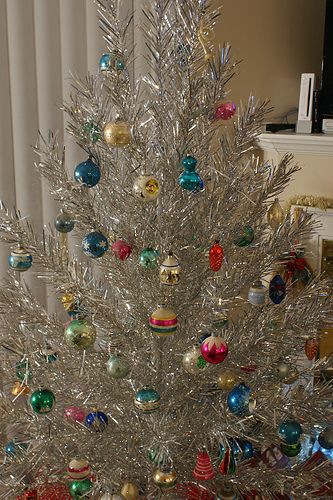 I have so many vivid memories of Christmas as a child. I still remember the thrill and anticipation of the days leading up to Christmas.  
I can remember anticipating the yearly arrival of TV programs like "The Charlie Brown Christmas Special", "Frosty the Snowman", and "The Grinch". These beloved cartoons were a precursor to something even more exciting.  
I can remember always spending Christmas Eve with my Memaw and Grandaddy. I can remember being small enough to lay up in the back window of our car with my eyes glued on the night sky as my Daddy drove us to Memaw's house for our Christmas gathering. I can remember thinking if I strained my eyes hard enough I might see signs of a sleigh and reindeer.  I remember the wonder and amazement of the brilliant shining stars in the dark night sky and feeling great hope that Santa would remember we would be at Memaw's house Christmas morning.
I can remember being a little older and the excitement of the class Christmas parties.  Wondering who had drawn my name and hoping the recipient of my gift would be pleased. As much as I loved the Christmas cookies and candy, the parties were just a precursor to what I was really anticipating. Do you remember your class parties?  

I can remember lying on my back under the Christmas tree looking up into the lights woven throughout the tall tree. In my early years, it was a silver tree with one of those spotlights… the kind that had a rotating cover changing colors as it rotated. I loved watching the tree change colors with the rotation of the lights. I can remember the first time we had a real Christmas tree… with the lights wrapped around its green branches. I still love the lights on a tree. But as much as I loved those twinkling lights, it was really longing for what would soon be under the tree.
These memories are precious to me. It reminds me of the little girl with a big imagination, full of hope and expectation and belief. Christmas Hope, Expectation and Belief aren't limited to childhood. They aren't even limited to our lifetime. Centuries ago people experienced Christmas Hope, Expectation and Belief. They also watched for the signs that their hopes would be fulfilled by a Savior. The dark night sky, the stars lighting the way, the celebrations were precursors to their dreams becoming a reality with the birth of the King of Kings.   
As I was thinking about this, I realized another similarity. Right now, all around me, people are waiting. Right now, all around you, there are people waiting. Maybe you're one of them.  Anticipation, hope, expectation, are still very much alive right now in our lifetime. There are so many people anticipating their dreams to become a reality. Whether it's longing for a baby, or a new job, or a spouse, or a marriage… watching the "the night sky for a sign of reindeer and a sleigh with gifts" fills their days with wonder and excitement that maybe today is the day.   
There are so many people in a hard season of waiting through suffering. Longing for relief, longing for an answer, longing for comfort, longing for an end to the season. The waiting is long and tiring. Maybe that's you and you feel alone. I pray this Christmas season of waiting will bring you comfort in knowing Emmanuel is WITH you! I pray you can be wrapped in HIS arms of COMFORT. I pray your eyes will be enlightened to see the light twinkling in the dark sky is HOPE. I pray you are reminded that centuries ago, there were people just like you, waiting for relief… and IT came!  


IT didn't come in the way they expected. IT didn't come in the time they expected.
But HE came! AND HE IS COMING AGAIN.  
So whether you are watching the night sky with wonder and excitement or you are in a long season of waiting through suffering… PUT your HOPE in Emmanuel. Hang on to Christmas HOPE. HE won't let you down!
---
3 comments
---
---