4 Things about Sheep and Shepherds That Can Bring You Comfort Today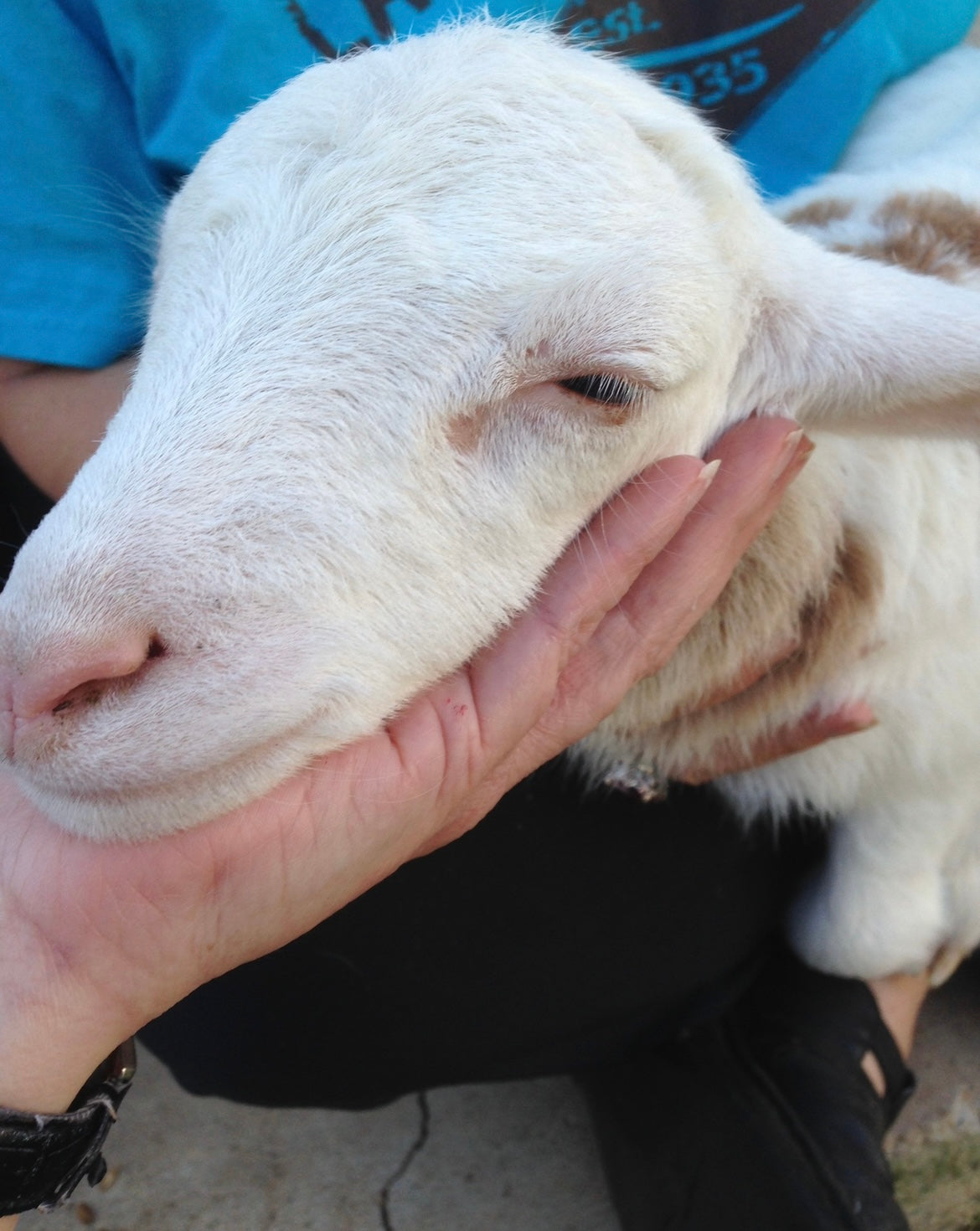 The Story Behind the Design -The Good Shepherd | March 2022
AND
The 4 Things About Sheep and Shepherds That Can Bring You Comfort Today
I am so excited about spotlighting this design!   
For as long as I can remember I have loved sheep and lambs. It even affected the name I chose for my youngest daughter's first name. She's named Rachel, because it means "little lamb". I've also been fascinated by shepherds. I've read several books about them and even visited a sheep farm. I witnessed the shepherd tending to his flock, experienced stroking the soft fur of new lambs, was thrilled holding one's face in my hand, and met the donkey Poncho, who oversees the birth of new babies. Learning more about the characteristics of sheep and the role of the shepherd helps bring a new level of understanding to so many verses in the Bible; it illuminates the many similarities of us to sheep and Him to shepherds, making personal application easier. I could go on and on about the many reasons that I love sheep and shepherds, but today, I will try to zero in on one.
Jesus as the Good Shepherd.
I find SO much comfort in this! Just saying the word shepherd sounds comforting to me.  And sheep, I really enjoy seeing pictures of them… they are so soft, cozy and beautiful. But did you know that sheep are not very smart creatures? They are clumsy, have a tendency to be sickly, not wise in who they follow, prone to wander off making them an easy target for their enemy and don't forget… they are stubborn. Sound like anyone you know??    
In John chapter 10, Jesus describes Himself as a "good shepherd". Reading these verses causes me to take a deep breath and sigh. Did you know that the role of a shepherd is more than "standing watch over their sheep" at Christmas time? Their role includes year round care! They have their hands full protecting the sheep from a host of enemies, whether it's insects flying up the sheep's nose & laying eggs in the nasal cavity, a hungry predator looking for his next meal, or the possibly the hardest enemy to protect them from is the sheep himself, the shepherd has his hands full. In addition to protection, the shepherd also provides daily care, food, water and maintenance for the sheep. 
In verse 11, Jesus describes Himself as the "Good Shepherd who laid down His life for His sheep". I imagine the Shepherd laying His body over His precious sheep taking the deathly blows with His own body. The Good Shepherd by exchanging places with His precious sheep, accepted death to preserve His sheep's life. In verse 12, He then mentions the hired hand and describes him this way,  the hired hand does not own the sheep, nor does he protect the sheep, instead he runs away and leaves them with the enemy. I hope you can take some time to read the entire passage down to verse 18! Go a step further and use a concordance to study further. I have the Believer's Bible Commentary and Tony Evans Bible Commentary. Get a notebook and make notes to help you remember as you break the scripture down into bite size pieces.
I find comfort in knowing:
That I am known AND as His child, I have been given the ability to KNOW HIM!

That I belong to not just any old shepherd… I belong to THE GOOD Shepherd

Although I am prone to wander, am clumsy, accident prone and will likely follow the wrong person or thing… HE never takes His eyes off me. He provides me a way of escape. He rescues me from the enemy. He leads me to places of rest, nourishment, and life.  

HE is trustworthy!   
May Blessings of peace and grace be multiplied to you in abundance - Pam
---