Sharing Christ - Keeping Scripture on Hand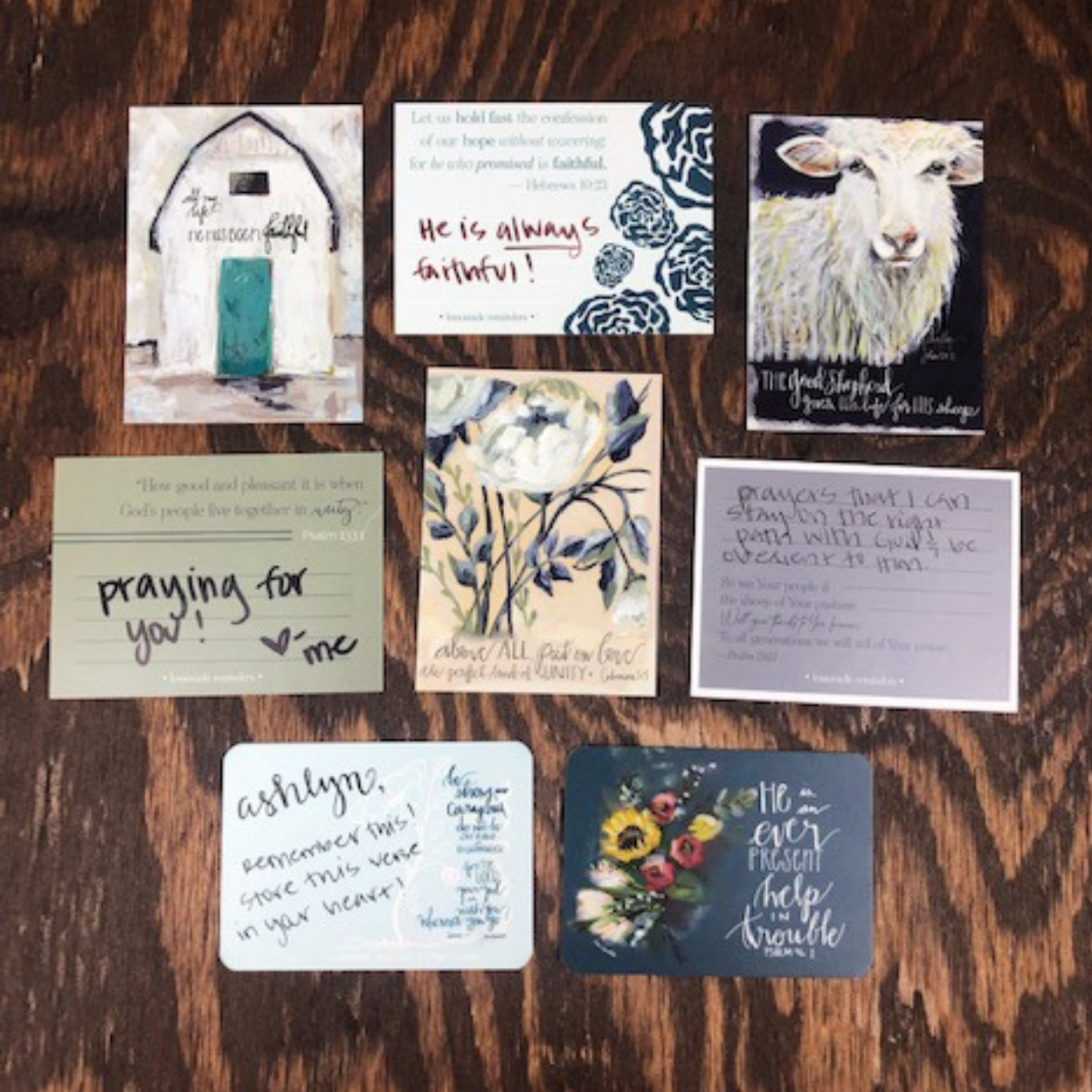 "Do nothing out of selfish ambition or vain conceit. Rather, in humility value others above yourselves, not looking to your own interests but each of you to the interests of the others." Philippians 2:3-4
For most Christians, I believe it's natural for us to want to share; share love, share kindness, share time and especially share what God has done for us. We naturally feel the calling on our hearts to share, which is what God wants us to do! He wants us to share His Word, His Truth, and His Love. You never know what opportunities He will have for us, so we encourage you to take every opportunity you can!
Even if it's for others or ourselves, we can always keep His Word close by. Keeping Scripture on hand is an easy way to do this, especially since most of us carry a wallet or a purse or have pockets on something we're wearing!
One tool we created at FTHA was our shareables! We wanted to have the perfect pocket/wallet/purse-sized cards to keep on hand to share with others. Kind of like business cards, except we are sharing the business of Jesus!
Our Shareable cards are easy to slip onto a table at a restaurant, to leave for a server to say thank you, to hand to clerk at a cash register who might look down, or to put in the chute of a bank & send to the teller during a transaction. There are several daily opportunities to show acts of kindness with a simple note!
But more than that, the goals of our Shareable cards are to be encouraging seeds of truth for others. The more seeds that are planted, the more people will realize God's amazing unconditional love for us. And the more His Kingdom will grow!
Encouraging words are even good for our own selves! I know I need daily reminders of God's love for me! The Shareable cards are a good tool to keep on hand for keeping Scripture in our minds and hearts. Also, on the back of our Mini Shareables, is space to write a word, a name, a prayer, another verse, or anything uplifting that you might think of to share with someone else.
 Learn how our Shareable Reminders Seed Packets can help you spread seeds of Truth to others! 
Another way we like to stay equipped with God's Word is by scripture journaling! The goal is to pour The Truth of the Lord from His Word into our hearts so that we may then turn around and pour into others. You can't pour from an empty glass! 
A friend of mine used to give me a key ring of index cards every time she knew I was struggling with something. On each index card was a verse that she felt spoke Truth over her life when SHE was struggling. When she worried or became anxious she would pull them out and remind herself. It is a good and great thing to keep His Word close! I sometimes think about how satan uses his tricks to corrupt my life and get me at a point of confusion, and in this confusion I can't always tell what is true and what is a lie satan is trying to feed me. I like to use God's Word as glasses to put on to correct my sight and show me what GOD says about my situation. 
1 Peter 5: 6-8 "Humble yourselves, therefore, under the mighty hand of God so that at the proper time he may exalt you, casting all your anxieties on him, because he cares for you. Be sober-minded; be watchful. Your adversary the devil prowls around like a roaring lion, seeking someone to devour."
Joshua 1: 9 "Have I not commanded you? Be strong and courageous. Do not be afraid; do not be discouraged, for the Lord your God will be with you wherever you go."
Scripture journaling can be a great way to write these words on your heart! Then when the battle comes, you will have the Truth readily available in your mind.
Learn how our Lemonade Creative Hearts Group is equipping women by teaching scripture journaling!
 We so enjoy getting to share our hearts with you! Love, Grace & Evie
---