Deck the Halls with New Designs... Fa La La La La!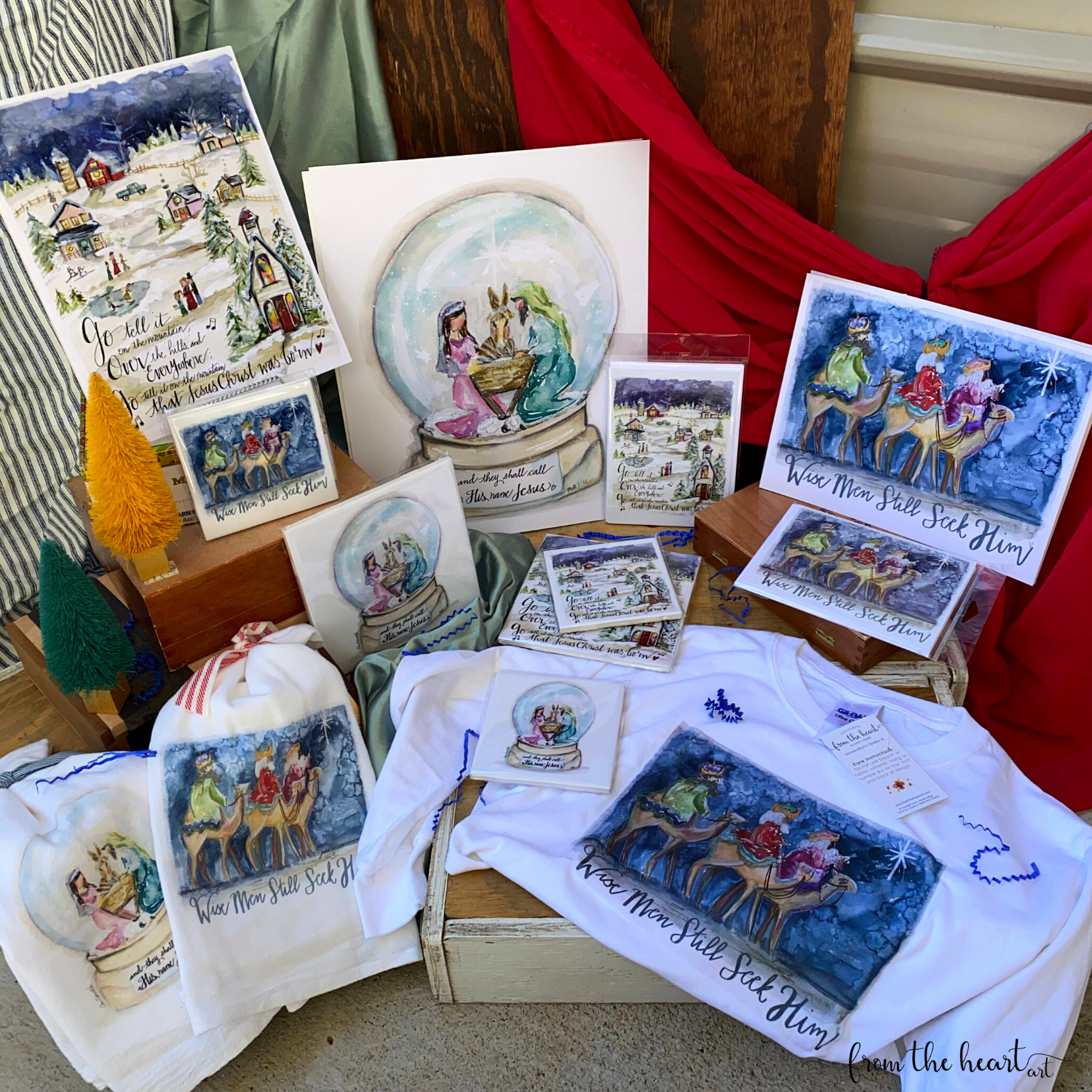 "Then Jesus told him, 

"Because you have seen me, you have believed; blessed are those who have not seen and yet have believed."" | John 20:29
We have THREE new designs for Christmas that we are so excited to present to you! These designs are officially launched and you can shop them NOW in our Christmas Collection on our website. 
The new designs are Wise Men, Go Tell It On The Mountain and Nativity Snow Globe. These designs will be available in all our classic product options, which includes tiles, flour sack towels, prints and Christmas Cards.
We are even MORE EXCITED to launch our NEW Christmas Ornaments!
We have two different ornament options! Our circular ornaments are REVERSIBLE, with a different design on each side. These come in three different design combinations. And our square ornaments are beautiful with hand-crafted embellishments on each one! These are only in three different designs, two of which are brand new designs. 
WE ARE AT CHRISTMAS VILLAGE IN BIRMINGHAM!
We are currently selling tons of our Christmas products, including new designs at Christmas Village at the BJCC in Birmingham. We will also be selling tshirts, calendars, shareables, notecards and plenty of our popular designs on all of our classic products. We are ready to sell our inventory to make room for new products as we gear up for the New Year! Today is the first day of the show, and it will go until Sunday, November 6th. For more information on Christmas Village and how you can come to it, click on this link. 
If you are local to the area, we would LOVE to see you and say HI! Craft shows have been such a huge part of From the Heart Art and we are just blessed be able to come to Christmas Village this year!
---