A Beginner's Guide to Bible Journaling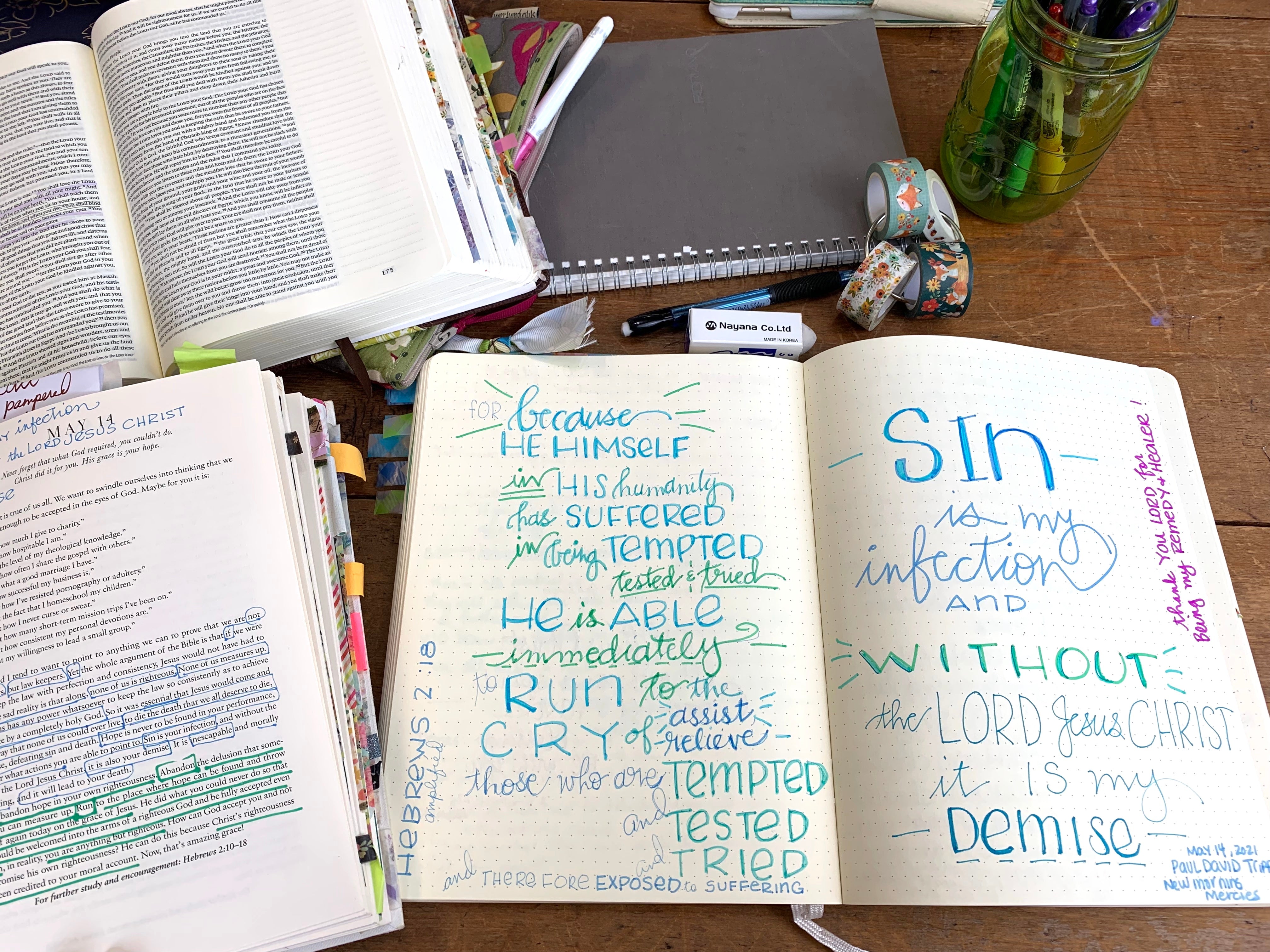 Have you ever seen beautiful Journaling Bibles and thought, "I wish I was that creative!" Maybe you don't think you're artistic enough or you're not sure where to get started. It's not as hard as it looks and with a little practice you too can create journal entries you'll love. Check out my free Bible Journaling Quick Start Guide that will walk you through how to get started, it even offers free practice pages. I promise you that you can do this!
Why Bible Journaling?
There are many verses in the Bible where God instructs us to "write down" his words or record an event that demonstrated his faithfulness. Here are three reasons why you might want to start Bible Journaling as a daily practice:
A Form of Prayer or Worship
Stress Relief
DIY Home Decor and Gifts
What Supplies Do I Need to Start Bible Journaling?
Sometimes if you see a beautifully journaled Bible you might think you need a ton of fancy supplies to get started. But the reality is that you too can create some beautiful journal entries with a few basic supplies. All you really need is a Bible, paper, and a writing utensil (this could be anything from mechanical pencils to fun pen packs)!
I Love Bible Journaling but I Can't Hand Letter
Hand lettering is what most people get hung up on when it comes to Bible Journaling. What if I told you that you could take a word written in cursive and turn it into a beautifully hand lettered word? Well you can! In my Bible Journaling for Beginner's Quick Start Guide I provide a step-by-step tutorial on how to hand letter in three easy steps. There are even practice pages so that you can practice for yourself. Did I mention this guide is completely free? You have to check it out!
Download my FREE Bible Journaling Quick Start Guide
Whether you're just getting started with Bible Journaling or are looking for some inspiration my Bible Journaling for Beginner's Quick Start Guide is beneficial no matter where you find yourself in your Bible Journaling journey. This free guide will give you a better understanding of your why for getting started. It will also show you a variety of supplies you can use to journal with. My favorite part of this guide is the free practice pages I mentioned earlier that are included to help you improve your hand lettering techniques. Just head here on my website and enter your email to get the free guide for yourself! I hope you're able to use your creativity and this guide as a tool for prayer, worship, and scripture memory to strengthen your faith journey and reduce stress.
---
2 comments
---
---