Seed Sower Club - Monthly Subscription
Seed Packet of Scripture Encouragement Cards
"Mobile Scripture Cards For Believers On The Go!" -Mary M.
"And the seed that fell on the good ground is like those who hear God's teaching with good, honest hearts and obey it and patiently produce good fruit." ~ Luke 8:15 NCVEach month you will receive a new Pack of Scripture Seeds...Pocket sized Cards to help you scatter seeds of Truth, Hope, Love and Encouragement along your path!"
How can I be a Gardner of God's Word?
Be Encouraged
Read the verse. Look it up in different Bible translations. Keep the card in a place you'll see every day - Each time you read the verse, it's like tapping the Seed Of Truth deeper down into your heart! It won't take long to memorize the scripture so that it's stored up in your heart!
There is no greater armor than The TRUE Word of God!
The goal is to pour The Truth from God's Word into our own hearts so that you can renew your mind and be transformed & encouraged.....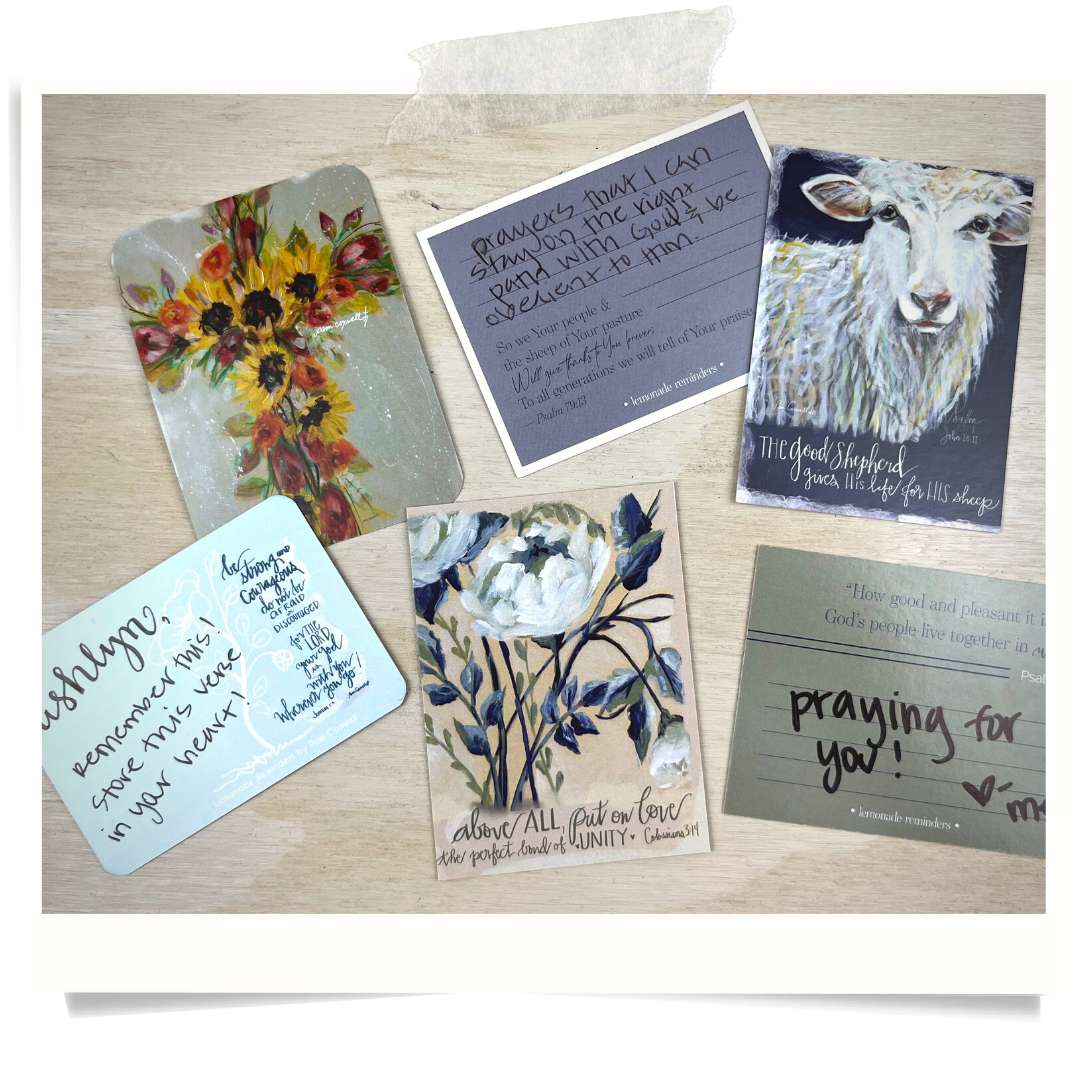 Share Encouragement
with the lives of others along your path!
Share Seeds of Truth, Love, Hope & Encouragement from God's Word with others using these beautiful scripture themed cards!
Pray for the Holy Spirit to send others to water the Seeds you've planted and trust God make them sprout and grow. -1 Corinthians 3:6
There is room on the back of each Mini Card to add your own short message or prayer! What a sweet gift it is to be the recipiient of someone's prayers.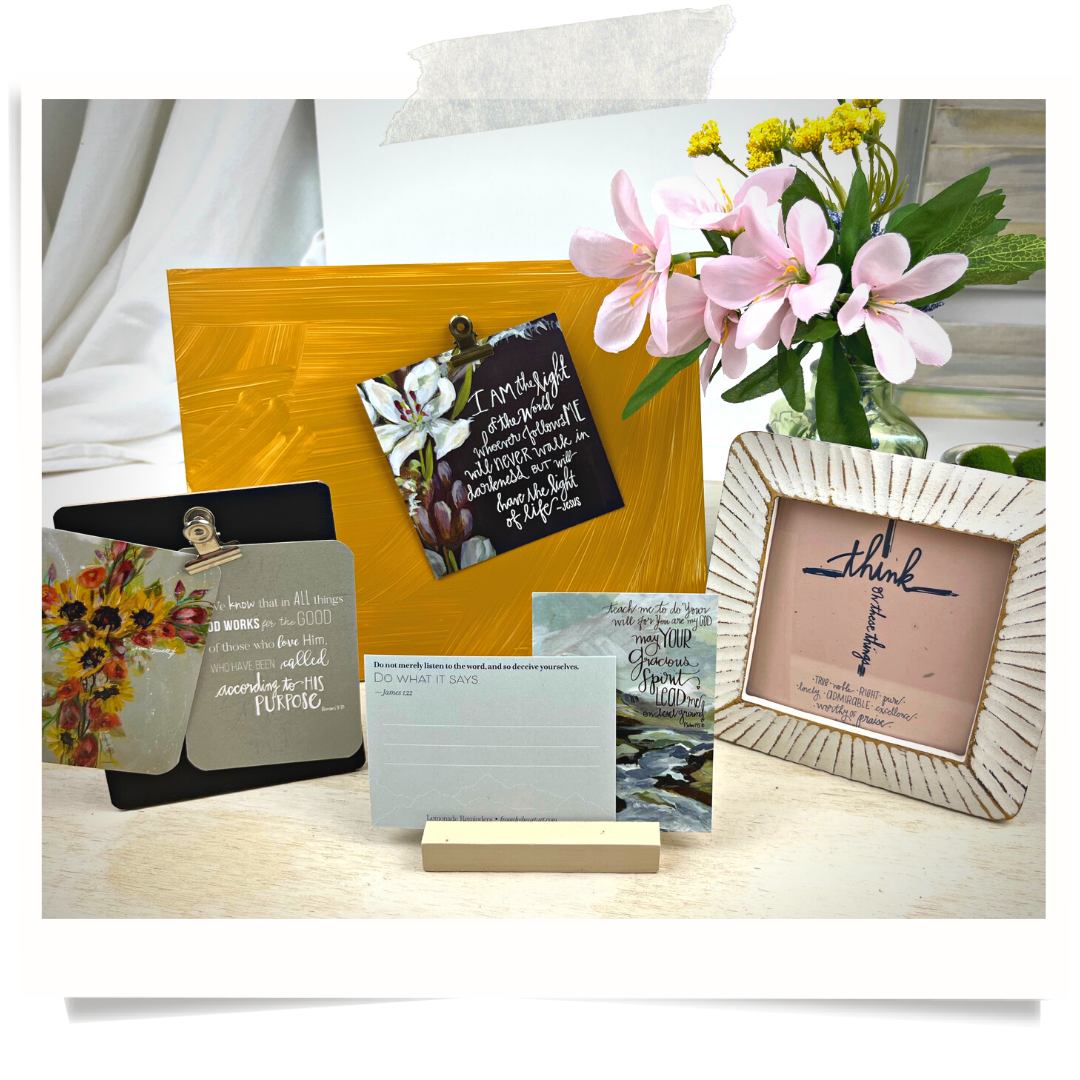 Little Reminders to share with special people along your path...
Pass it on! Our Shareable cards are easy to slip onto a table at a restaurant, to leave for a server to say thank you, to hand to clerk at a cash register who might look down, or to put in the chute of a bank & send to the teller during a transaction.
There are so many ways to show acts of kindness with a simple note! Ask God to refresh your mind and heart with His Word and to open your eyes daily to opportunities to share that refreshement with others along your daily path.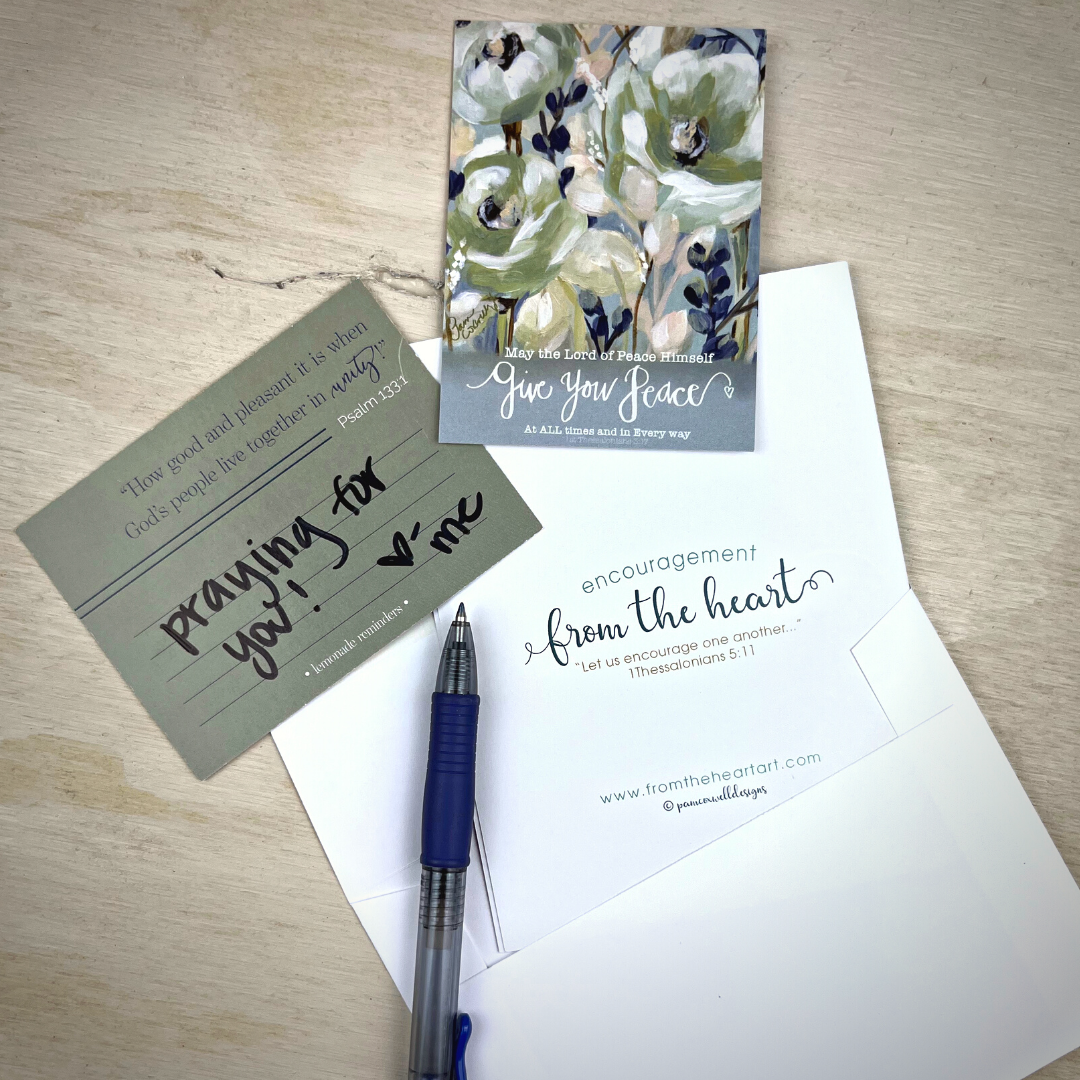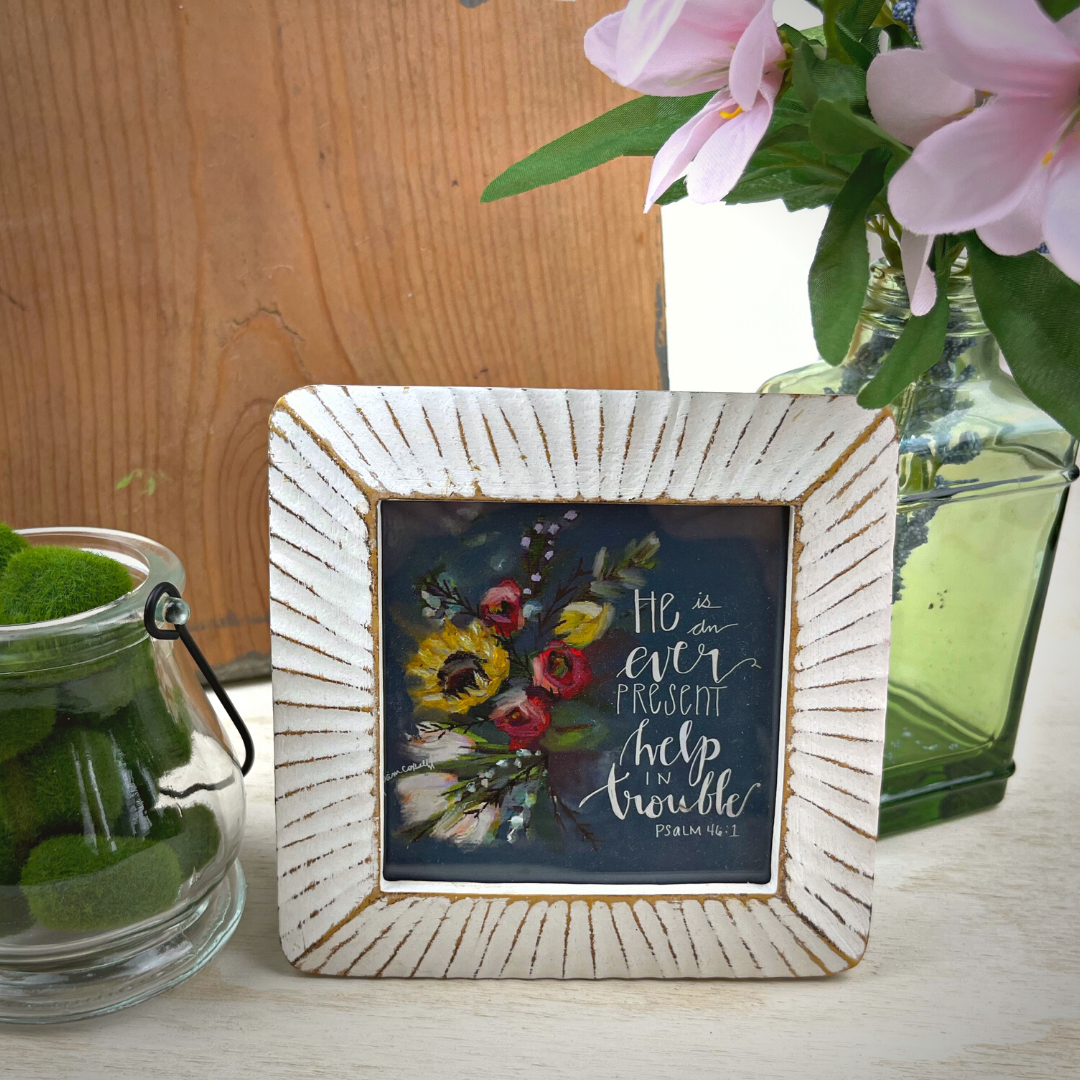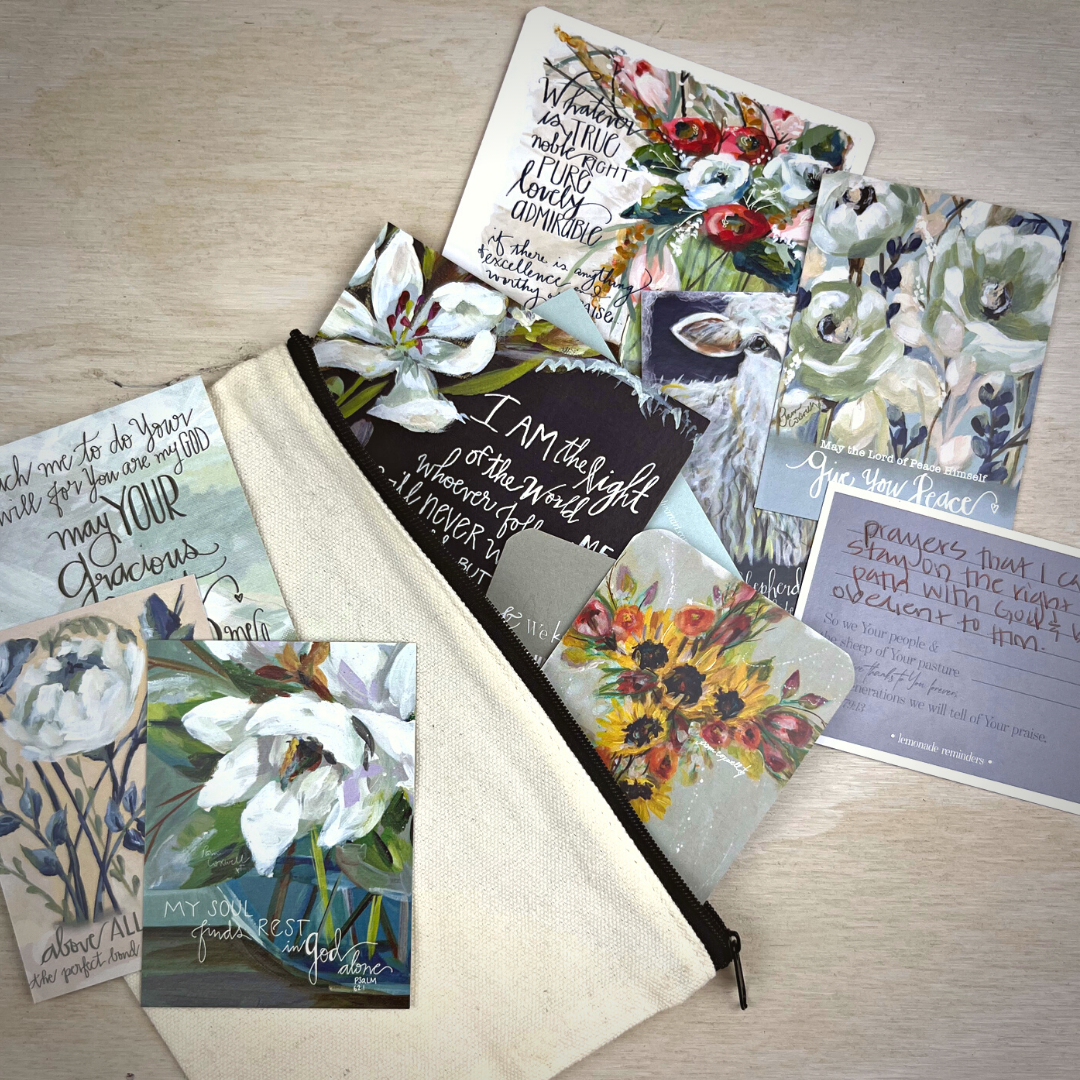 I love passing out the little cards whenever I go to lunch with a friend or include them in a note. I took them to my Community Bible Study last Wednesday.  I just made up a bunch of them and figured I would give them to my group and then whoever else I saw.  It turned out we were having a brunch and 2 groups met together.  I had my little sacks with one of your cards and a little candy.  I put them in a little bucket. I told them to pass them around.  Everyone thought they were just for my group, but I told everyone to take one!  They passed them around and there were the exact number I needed for everyone to get one!!  I was so excited.  I know that was not a coincidence!  God knew how many I needed! My friends loved them.
The lemonade reminders have been a Big Blessing to me as I share them! I have used the encouragement kit and the seed packet of encouragement to share the love of Jesus with others. In 2021, I found myself on an unexpected health journey. Going through chemotherapy and radiation treatments I was excited to have a way to pass on encouragement to the amazing healthcare workers that were blessing me with such sensitive loving care! I always carried a package of the shareable's with me to pass out to the nurses and therapists. It was then & still is today a very special blessing for me to share encouragement and remind others of Jesus' Love. Blessings to From The Heart Art staff and owner Pam Coxwell. You are all a fabulous support!